Quotations And Reservations
SUTTON
Welcome to Sutton Airport Cars in Sutton
Book your journey:
Online ,Call : 020 8644 4444
or Text : 079 6674 4444
Pay by Online,card or cash (We accepet credit cards in vehicle as well)
We are Sutton's one of the best minicab service. We are specialist for Airport service from Sutton and surrounding areas.
8 Passengers Luxury & Comfort minivan available
Sutton Airport Cars aim to provide :
Excellent customer service
Friendly Service
Knowledgeable drivers who treat all customers fairly and respect.
Ontime service
we are one of the best airport transfers in sutton. we do airport transfer service from sutton to heathrow,sutton to gatwick,sutton to stansted, sutton to luton,sutton to city airport,sutton to gatwick north,sutton to gatwick south,heathrow to sutton,gatwick to sutton,luton to sutton,city to sutton,stansted to sutton.all vehicles are under 5 years. 1-8 passengers vehicle.
Easy online booking. book via text or whats app
About Sutton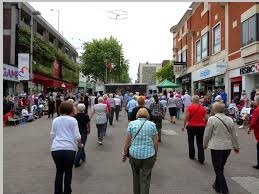 London Borough of Sutton
The Sutton is a London borough in South London.It covers an area of 43 km² and is the 80th largest local authority in England by population.
Sutton is linked into the national motorway network via the A217 and M25 orbital motorway at Junction 8. The M25 skirts the south of the borough, linking Sutton with other parts London and the surrounding counties. The A24 passes through the north western part of the borough, through North Cheam and onto Epsom, Dorking, Horsham, Worthing, Bognor Regis and Chichester. This follows, in part, the course of Stane Street, an old Roman road linking London and Chichester. The A232 links Sutton with other towns in the borough, also the boroughs of Kingston, Croydon and Bromley.
Quick Links